Siding, Fascia, and Soffit in Lubbock
Nick's Gutters and Construction also offers fascia, soffit and siding. We provide Lubbock and the surrounding communities with exceptional customer service and high-quality products. Our siding installation team is professional, honest, responsive, and trustworthy. Fascia, Soffit and Siding play a valuable role in your house. It provides insulation, protects it from the elements, and is cost effective and low maintenance.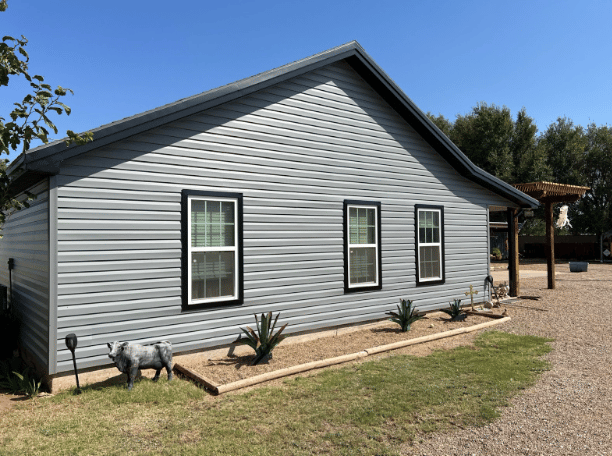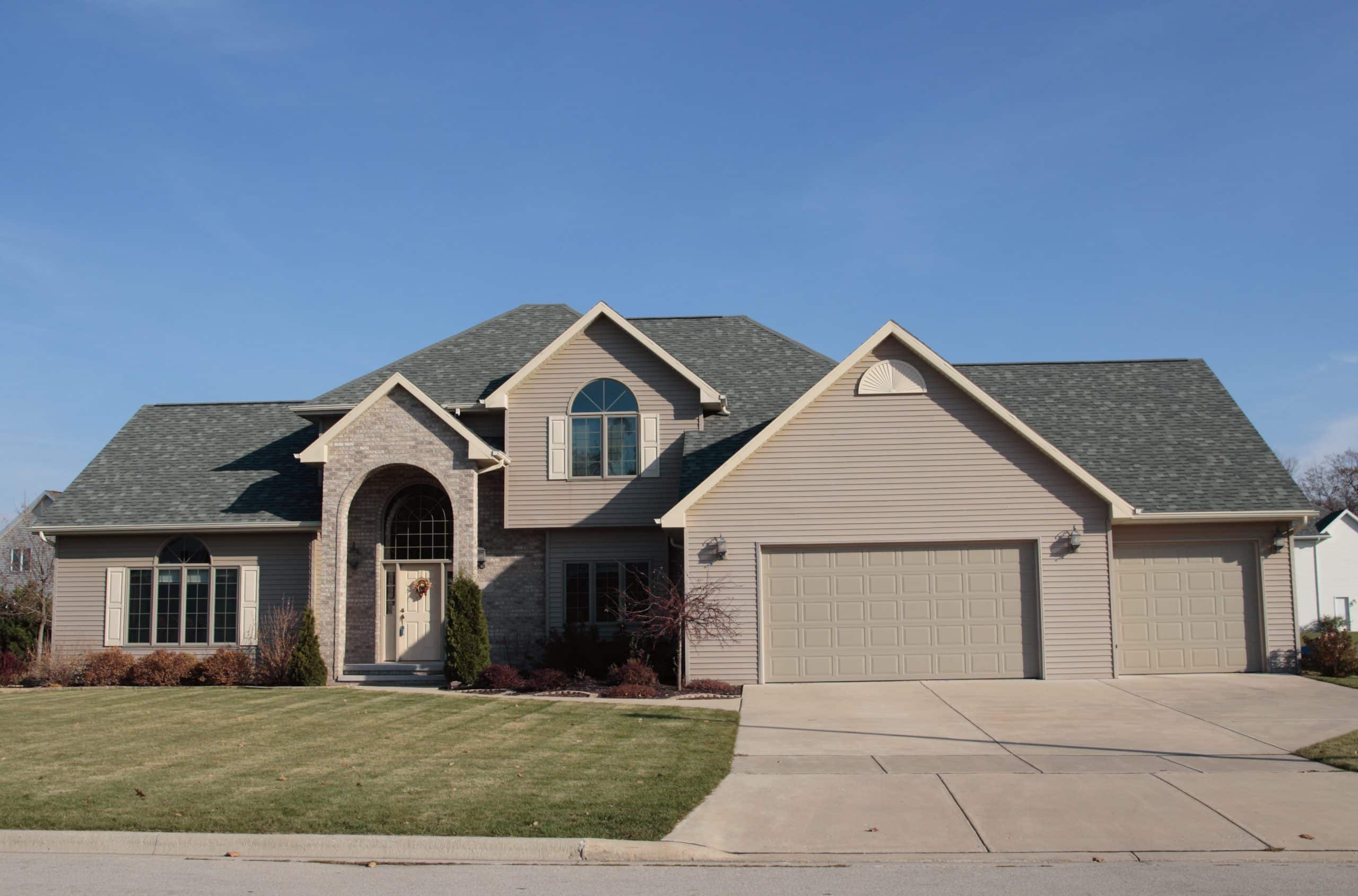 With competitive siding prices and quality workmanship, Nick's Gutters and Construction can help you with your next home exterior project. Whether you are looking for siding replacement, gutter installation, or steel frame construction, Nick's has you covered. We offer a variety of siding replacement options in Lubbock to fit any budget. Siding is available in vinyl or steel products. Vinyl is a cost effective product ranging in many colors. While steel siding is also available in many color options, its durability is a great option for the West Texas heat and weather! Both products offer ease of maintenance and require minimal upkeep! Whether you choose vinyl or steel siding you can guarantee your new siding will last a lifetime.
Along with siding Nick's Gutters and Construction can complete your home exterior project with their Fascia and Soffit installation in Lubbock and the surrounding areas. The Fascia is the decorative board along the overhang of your home that finishes your roof and helps to support your shingles. Replacement fascia is available in a variety of colors and is offered in both aluminum and steel. Soffit is the area under the overhang of your roof that meets up with your home's siding/brick. Soffit is available in vinyl and steel as well as a variety of colors to compliment your home's exterior. No matter vinyl, steel or aluminum rest assured that your new fascia and soffit will be attractive, durable, long lasting and great addition to your home's curb appeal.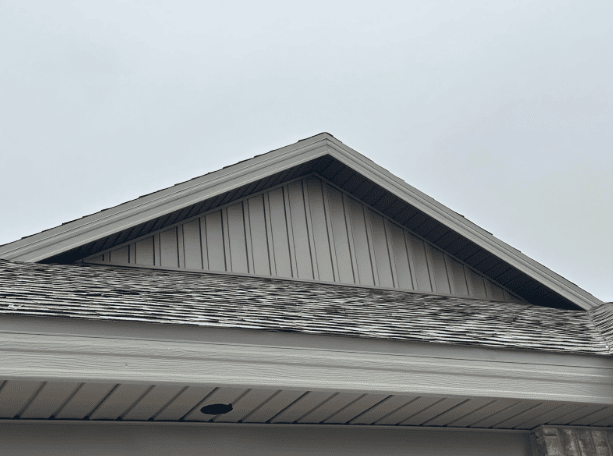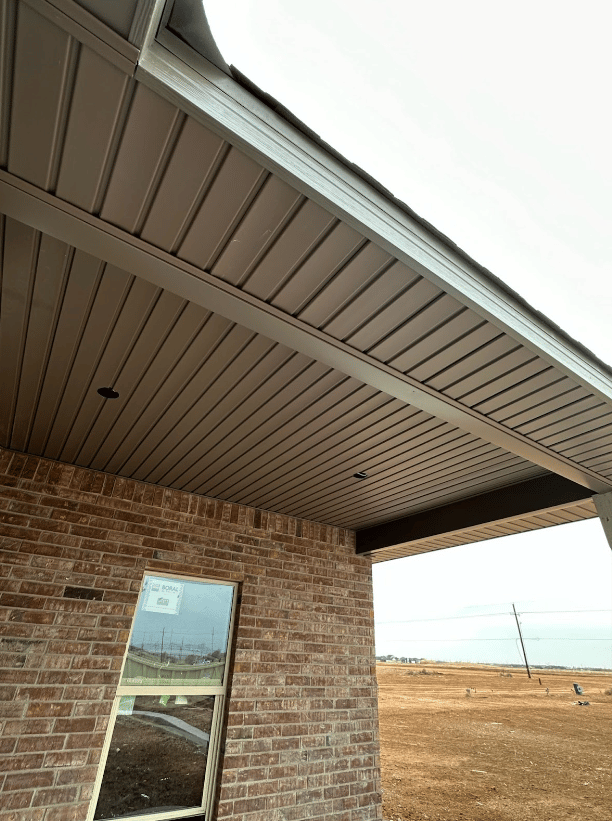 Gutter Installation & Repair
Nick's Gutters and Construction is a gutter installation company in Lubbock, TX. We specialize in gutter replacement and installation services in Lubbock, TX as well as metal building construction and siding installation. Our team of experienced professionals is dedicated to providing our customers with the best possible service and results.
Metal Building Construction
Nick's Gutters and Construction has decades of experience in construction services ranging from General Construction, Seamless Gutter Installation, Siding Installation, Fascia and Soffit installation, and Metal Building Construction. From top to bottom, we can help you improve the function and appeal of your property.
Nick's Gutters and Construction offers quality siding, fascia, and soffit services for steel, aluminum and vinyl siding. We specialize in new installation and repair with a committment to providing our customers with excellent service at a reasonable cost.  You can trust our team with your home improvement projects.
801 US-62
Wolfforth, TX 79382
Monday: 8:00 AM–5:00 PM
Tuesday: 8:00 AM–5:00 PM
Wednesday: 8:00 AM–5:00 PM
Thursday: 8:00 AM–5:00 PM
Friday: 8:00 AM–5:00 PM
801 US-62
Wolfforth, TX 79382
Monday: 8:00 AM–5:00 PM
Tuesday: 8:00 AM–5:00 PM
Wednesday: 8:00 AM–5:00 PM
Thursday: 8:00 AM–5:00 PM
Friday: 8:00 AM–5:00 PM